Kay Lock Kolp, Coach and Creator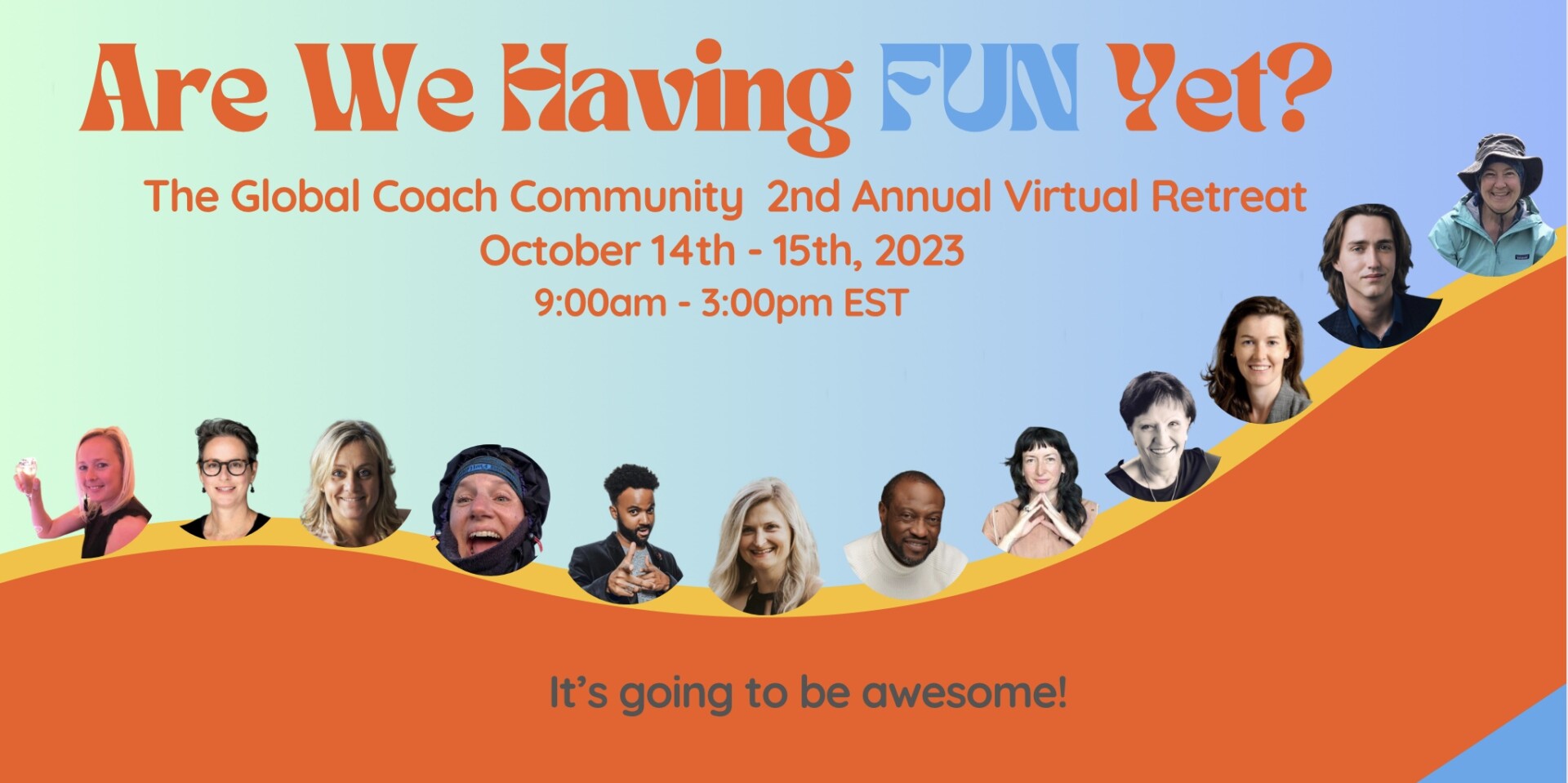 It's time for the Global Coach Community's 2nd Annual Virtual Retreat!!
Cultivate happiness at our free event focused around this interesting question, "are we having fun yet?"
It's two days in October that will inspire you, energize you, and change how you perceive the world.
If you want to expand your horizons, see the world in a new light, feel energized and excited about the future… Then you'll be wanting to join us October 14 and 15th for the virtual Retreat!
http://bit.ly/GCCFUN is where you'll find lots more information and the sign up link!
I'm Kay! In my 30+ year career as a teacher and coach I have guided groups and individuals to envision and build their life how they want it.
I am a wellbeing and high-performance coach, an artist and an adventurer.
I've learned that a gentle, curious, and playful approach is a great way to resolve challenges and inspire positive change.
I used to need a wheelchair – and then I joyfully solo-hiked across England.
I used to ask permission to speak – and now I hold space for others to speak.
I've learned to trust myself in all things – and now I support others through their transformation.
I am glad our paths have crossed!
Glad to be in this beautiful world with you.
PS You can see more of my story, including a very cute baby pic, on my About page here..
Also, I share playful and loving energy pretty frequently here..
Instagram: @weturnedoutokay
LinkedIn: Kay Lock Kolp, M.Ed.